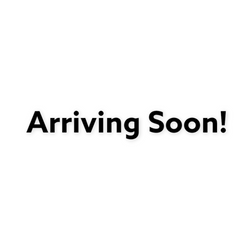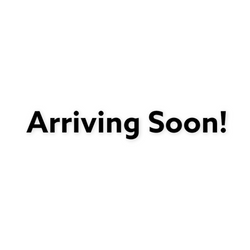 Speakeasy Brand
Vintage Pomade
Speakeasy Brand's Vintage Pomade was developed in the spirit of a true old school pomade styling aid that delivers a strong hold and high shine.  What's even more awesome? Vintage Pomade has a water-based formulation so it will wash out easy without unwanted buildup other pomades provide. We guarantee Vintage Pomade will deliver the unique look and style you deserve.
Pro Tip: Nothing compares to the power and versatility of a water-based pomade for men's hairstyles. Speakesy Brand's Vintage Pomade offers a high shine and high hold and is the perfect product for men with highly dense hair looking to capture a sleek style.
Additionally, Vintage Pomade can be used on all men's hair types: straight, wavy, curly, or kinky hair and has the best results for normal or coarse hair textures. Although it produces a high shine as well as a high hold, there is not a greasy or oily residue often found in oil-based pomades. Vintage Pomade washes out effortlessly using just water and shampoo.
Vintage Pomade can be applied to hair that is dry or damp. For best results, apply Vintage Pomade to the root of the hair and work to the tip end of the hair to capture the true old school look and feel only a water-based pomade can provide.
LET IT SHINE!
Speakeasy Brand's Vintage Pomade is the perfect choice for those gentlemen who prefer a styling aid that offers a high shine look as well as a high hold style. Developed in the essence of a pomade from the Roaring 20's that has the versatility designed to keep up with your busy modern lifestyle. What's better? It is effortless to wash out and won't cause unnecessary buildup. Vintage Pomade guarantees to provide the classy and sophisticated look you deserve and desire.
FRAGRANCES
Speakeasy Brand hair products for men are available in two amazing fragrances for men: Debonair and Old Sport.
Debonair is a men's fragrance that has stood the test of time. Debonair is a fragrance that possesses notes of sweet orange citrus, warm cinnamon spice, woodsy floral musk, hints of mint, and patchouli.
The Debonair gentleman by Speakeasy Brand has the charisma of waking into a gathering and instantly becoming the life of the party. The Debonair gentleman breeds fun, sophistication, excitement, and charm. He is polished, well mannered, and gracious.
Old Sport is a men's fragrance that exudes a classy style and grace. Old Sport fragrance from Speakeasy Brand includes notes of bitter citrus, spicy floral, woodsy musk, hints of pepper mint, sweet herbs, green fields, and a pinch of patchouli.
The Old Sport gentleman is loyal, committed, chivalrous, possesses strength, and is sincere. He is no man truer than himself as he is secure, is self-confident, and exudes mystery with absolutely no limitations. We honor those gentlemen who strive for greatness and are happy to be small part of your journey.
GUARANTEE
Speakeasy Brand's Fine Grooming Products for Gentlemen are formulated for excellence from fine Cosmetologists. Our trusted grooming product for men are used on clients everyday in a professional setting. Learn more about what sets Speakeasy Brand apart from the rest!
INSTRUCTIONS FOR USE
Scrape out a thumbnail portion of Vintage Pomade and apply from the root to the end tip of the hair. Work styling aid into hair to create the look and style you desire.