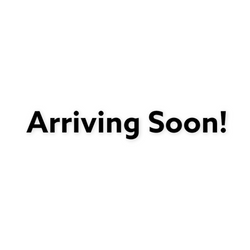 Speakeasy Brand's Beard Wax is a product perfect for the modern beardsman who craves a touch of style. The best stylish beards deserve the best styling products. Beard Wax tames pesky fly aways and keeps facial hair neatly styled by adding pliability and a light hold without feeling heavy.  Beard Wax also provides the added benefit of Mango Butter which moisturizes and conditions the skin as Vitamin E provides anti-inflammatory effects. Give your hard earned beard the attention and style it deserves and feel good all day strong.
Pro Tip: Looking for a way to take your beard game to the next level? We have you covered. Look no further than Speakeasy Brand's Beard Wax. This unique product offers a variety of benefits. It enhances the texture of the beard and adds pliability to shape the facial hair improving its overall appearance. 
Gentlemen who have tha best and amazing stylish beards but suffer from beard itch and dandruff should use Beard Wax in combination with Beard Slick for the ultimate skin health and styling results. The combination of essential oils and carrier oils will cleanse the the skin while the mango butter offers a complete skin and beard moisturizing experience.
Beard Wax is perfect for men who have medium to long beard lengths who crave a touch of style. Grow, maintain, moisturize, and style that hard earned beard that others admire with Beard Wax.
GROW WITH CARE, WEAR WITH PRIDE
Growing a beard is hard. It requires patience and for some, persistence. It's often a marathon and not a sprint. Once you have crossed the finish line, groom that well earned beard with pride. Beard Wax by Speakeasy Brand is a product that allows gentlemen to shape and style their beard as well as the ability to tame pesky fly aways due to its pliability. Add in the anti-inflammatory and skin moisturizing effects and looking good never felt so good and so easy. Congrats on winning the race.
FRAGRANCES
Speakeasy Brand hair products for men are available in two amazing fragrances for men: Debonair and Old Sport.
Debonair is a men's fragrance that has stood the test of time. Debonair is a fragrance that possesses notes of sweet orange citrus, warm cinnamon spice, woodsy floral musk, hints of mint, and patchouli.
The Debonair gentleman by Speakeasy Brand has the charisma of waking into a gathering and instantly becoming the life of the party. The Debonair gentleman breeds fun, sophistication, excitement, and charm. He is polished, well mannered, and gracious.
Old Sport is a men's fragrance that exudes a classy style and grace. Old Sport fragrance from Speakeasy Brand includes notes of bitter citrus, spicy floral, woodsy musk, hints of pepper mint, sweet herbs, green fields, and a pinch of patchouli.
The Old Sport gentleman is loyal, committed, chivalrous, possesses strength, and is sincere. He is no man truer than himself as he is secure, is self-confident, and exudes mystery with absolutely no limitations. We honor those gentlemen who strive for greatness and are happy to be small part of your journey.
GUARANTEE
Speakeasy Brand's Fine Grooming Products for Gentlemen are formulated for excellence from fine Cosmetologists. Our trusted grooming product for men are used on clients everyday in a professional setting. Learn more about what sets Speakeasy Brand apart from the rest!
PRODUCT INGREDIENTS
Water (Aqua), Propanediol, Glycerin, Polyurethane-14 & AMP-Acrylates Copolymer, Phenoxyethanol, Caprylyl Glycol & Sorbic Acid, Ceteareth-20, PEG-7 Glyceryl Cocoate, Mangifera Indica (Mango) Seed Butter, Cannabis Sativa Seed Oil, Tocopherol, Oleth-20, PEG-40 Hydrogenated Castor Oil, Melaleuca Alternifolia (Tea Tree) Leaf Oil, Santalum Album (Sandalwood) Oil, Mentha Piperita (Peppermint) Oil, Fragrance (Parfum)
INSTRUCTIONS FOR USE
Scoop out a thumbnail amount and apply to skin and beard. Work from the root of the beard hair to the tip end of the hair. Shape and style as desired.